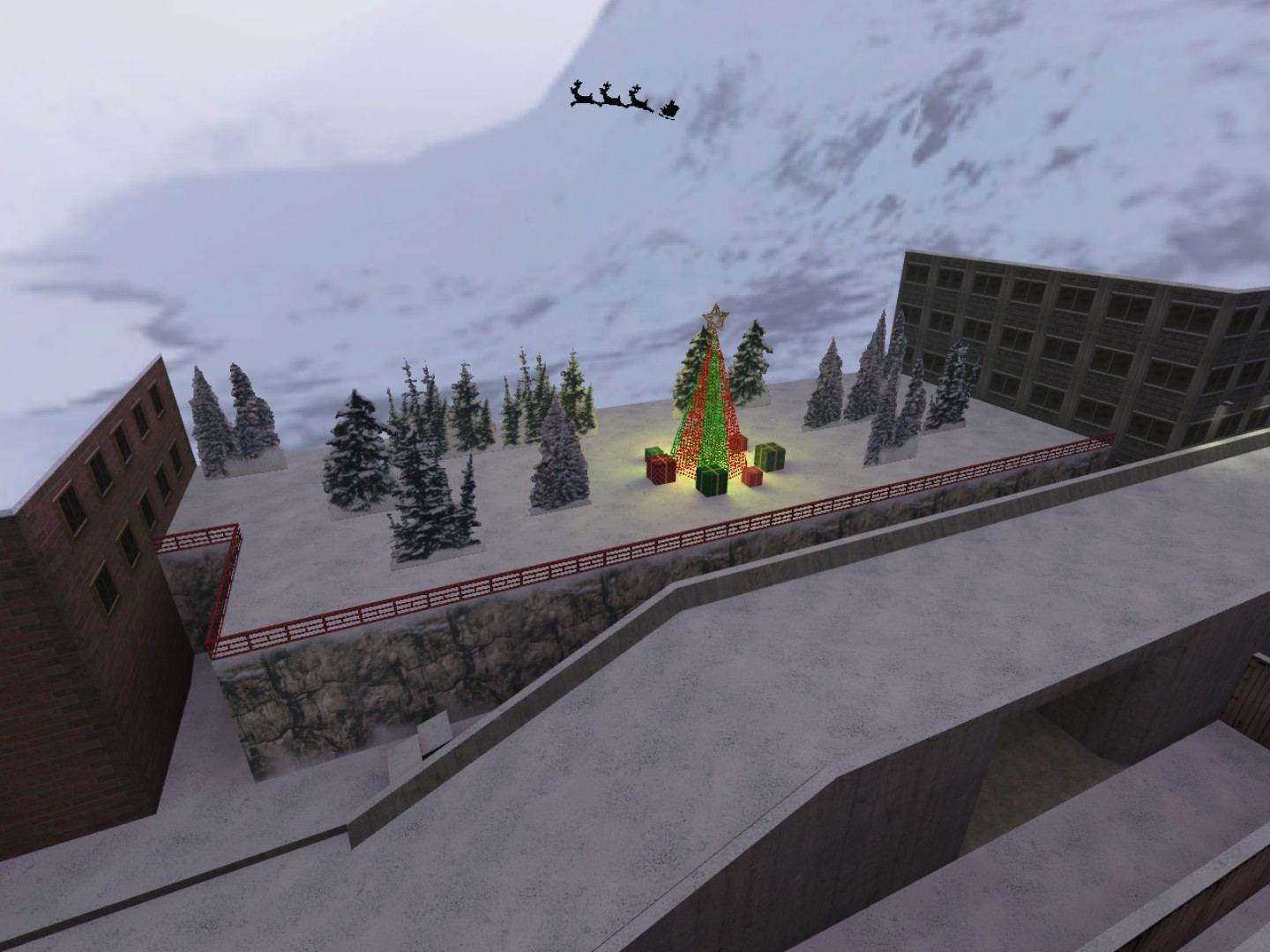 Released: 12 Dec 2018
Author: Plaxic (under the name Focus)
Map Description:
cs_assault_ug_xmas - Hostage Rescue
by Plaxic/Focus (steamcommunity.com/id/focusandrew)
Contributions by uG | fatal
Released December 12, 2018
Original Assault by CryptR (lmuur@dlc.fi)

This is a Christmas version of cs_assault
made for the ultimategamers.net community.
Only the aesthetics were changed - all
map dimensions and gameplay are the same.

Music: "The First Noel" performed by Anya,
arranged by Ronny Matthes, from the album
"Special Christmas Songs, Vol. 2" published
by Matthesmusic.  Royalty-free.

Merry Christmas!
Download – 2.1 MB
Tags