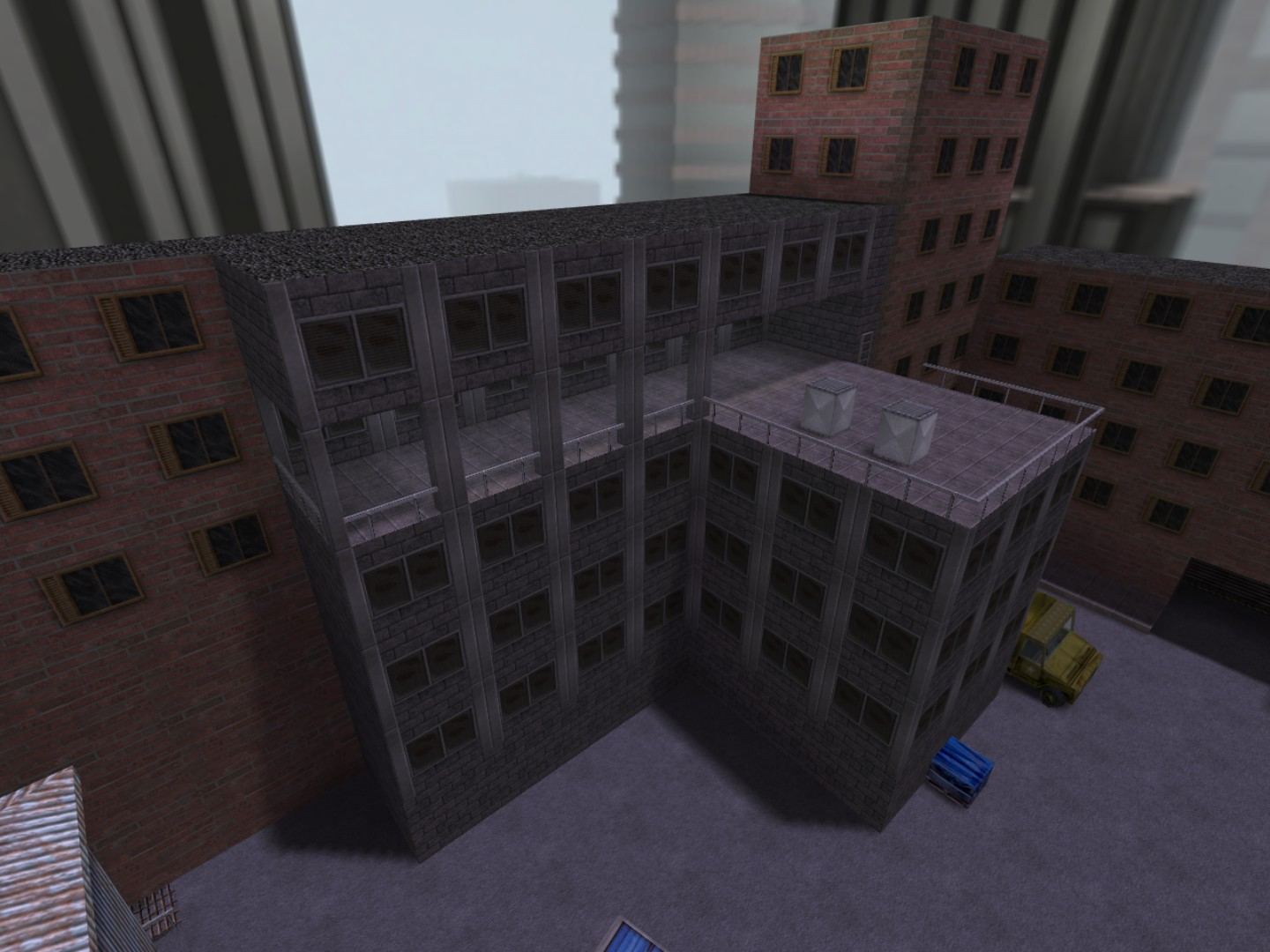 Released: 12 Apr 2018
Author: Plaxic (under the name Focus)
Map Description:
cs_assault_lamborghini - Hostage Rescue (32p)
by Plaxic/Focus (http://steamcommunity.com/id/focusandrew)
Released April 12, 2018
Based on cs_assault by CryptR (lmuur@dlc.fi)

I took a vacation to ski 4 days, and hurt my knee on day 2.
So, I made this map in my newfound free time.

Investigative forces have traced stolen Lamborghini shipments
to an old supply depot on '72th Street'.
With their automobile theft scheme found out,
the terrorists have taken hostages.

Terrorists: Maintain control of the warehouse and guard the
hostages from rescue, or eliminate the counter-terrorists.

Counter-Terrorists: Rescue the hostages back to the spawn
point, or eliminate the terrorists.
Download – 1.2 MB
Tags